How cost-effective is the electronic glass washing machine
21-12-2020
How to judge the cost performance of a electronic glass washing machine? Generally speaking, the cost performance is the high quality and low price of the product, but the later service and the length of the product use time are also a very important factor in purchasing the product. In fact, it depends on the cost-effectiveness of the electronic glass washing machine.
  The first thing to look at is its quality. Because quality is the basis of all commodities, if there is no good quality, there will be no market, and manufacturers or enterprises will not be able to survive. The quality of a product involves its production process, the material of the product, the fineness of the production process, and the quality of parts. The quality of products with fine and rigorous production processes is usually better. After strict inspections at various levels, products with substandard or non-standard quality cannot flow to the market.
  The second thing is that it is cheap, no matter what kind of product it is. Its price is high or low, and the price of high-quality products will be higher. But not all high-quality products are expensive, as long as you buy a electronic glass washing machine and choose a good manufacturer. Then it is possible to buy high-quality products at low prices.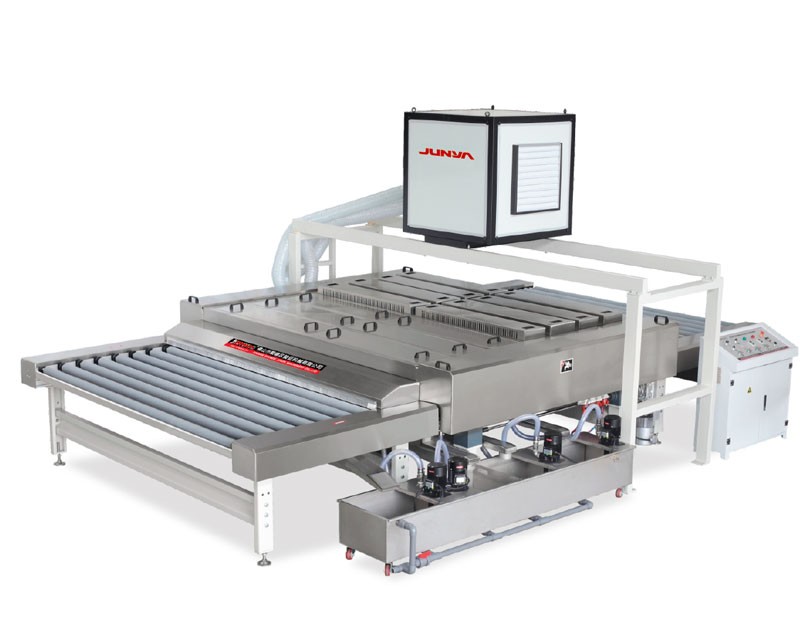 Finally is the after-sales service of the product and the product usage time. Many businesses pay great attention to after-sales service of products, but some do not. For a electronic glass washing machine manufacturer, it is more than just selling the product. The after-sales service of the product is also a very important link. If there is no after-sales service to guarantee, then the future product sales will be low.
  Good after-sales service will improve the credibility of the company and increase product sales. It is also part of the cost performance, because people buy a product not only by its quality and price, but also the later service. If the purchased product has quality problems, there is no manufacturer's repair. Then it will reduce its credibility and there will be no later maintenance. The use time of the product will also be reduced, so it is very important for the electronic glass washing machine to sell better.
  Foshan Shunde Junya Machinery Co., Ltd is a professional manufacturer of electronic glass washing machine. For more than 15 years we have been studying and providing solutions for glass washing. By offers wide range of washing machines for flat glass, Junya won the trust and recognition of high-end customers. If you need it, please contact us.